Details for the 2023 Annual Meeting will be announced as the event gets closer.
Each year Grundy County REC members meet at the cooperative's annual business meeting on the first Thursday evening in September to elect board members, hear reports from the President, Secretary, Treasurer, and General Manager and receive cooperative updates!
2022 Slate of Officers: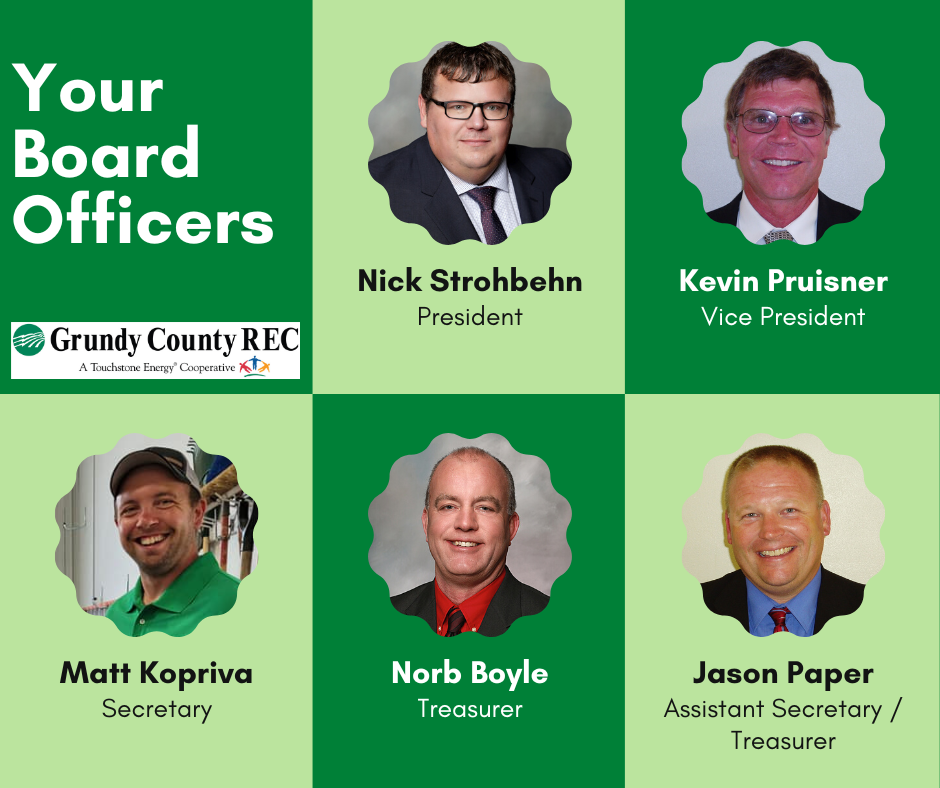 Congratulations to these lucky prize drawing winners!
                                                                                                       Cash
                                                                                                       Judy Wiarda                                          Michele Henze
                                                                                                       Eric Junge                                             David Steinmeyer
                                                                                                       Betty Hayek                                          Phil Gould
                                                                                                       Grant Janousek                                    Deb Wentzien
                                                                                                       Harold Aukes                                        Rick Bauler
                                                                                                       Bruce Morrison                                     Norma Adams
                                                                                                        Paula Seward                                      David Iverson
                                                                                                       Generator
                                                                                                       John Kopriva
                                                                                                       Nintendo Switch
                                                                                                       Brock Liekweg, age 4