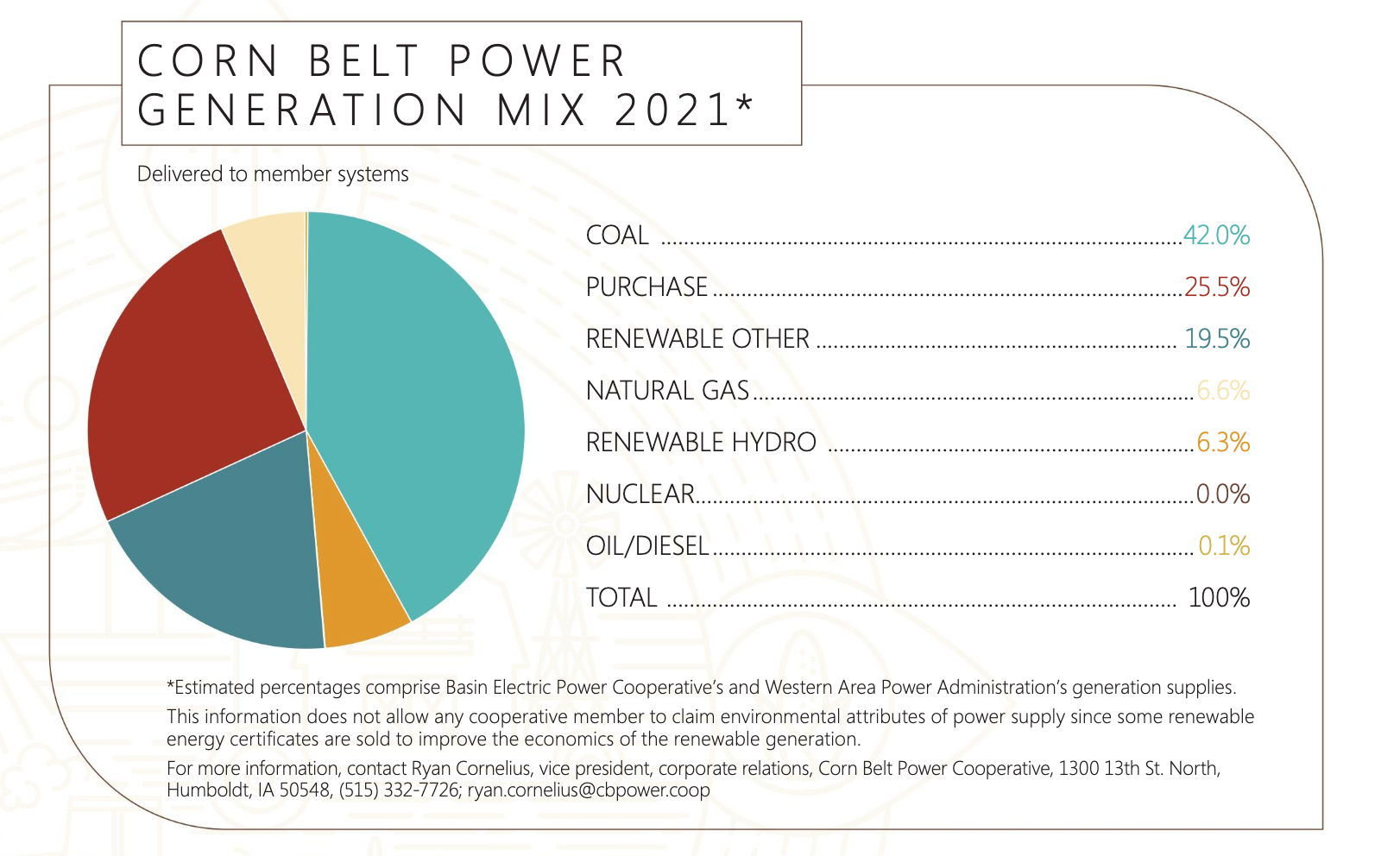 Grundy County REC provides safe, reliable, and affordable electric service to rural families, farms, and industries in Grundy, Black Hawk, Marshall, Tama, Butler, and Hardin Counties. The area is served by 9 substations, owned by Corn Belt Power Cooperative, providing power to approximately 915 miles of distribution lines.

Grundy County Rural Electric Cooperative receives power from Corn Belt Power Cooperative, a generation and transmission electric cooperative which is headquartered in Humboldt, Iowa. Corn Belt Power is owned by nine rural electric cooperatives and one municipal cooperative that serves farms, rural residences, small towns, businesses and industries in 41 counties in northern Iowa.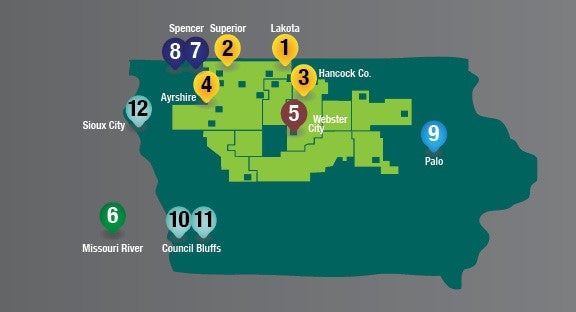 Corn Belt Power Cooperative is a Class A member of Basin Electric Power Cooperative, Bismarck, North Dakota, a consumer-owned regional generation and transmission cooperative providing wholesale power to member rural electric systems in nine states. Through this membership, Corn Belt Power sells all of its generation output to Basin Electric and buys all of its power needs above its hydropower contract from Basin Electric.  To learn more about Corn Belt Power Cooperative go to www.cbpower.coop.